Healthcare Company Centralizes Data on Buildings for Better Control
by Phoenix Energy Technologies on Aug 31, 2021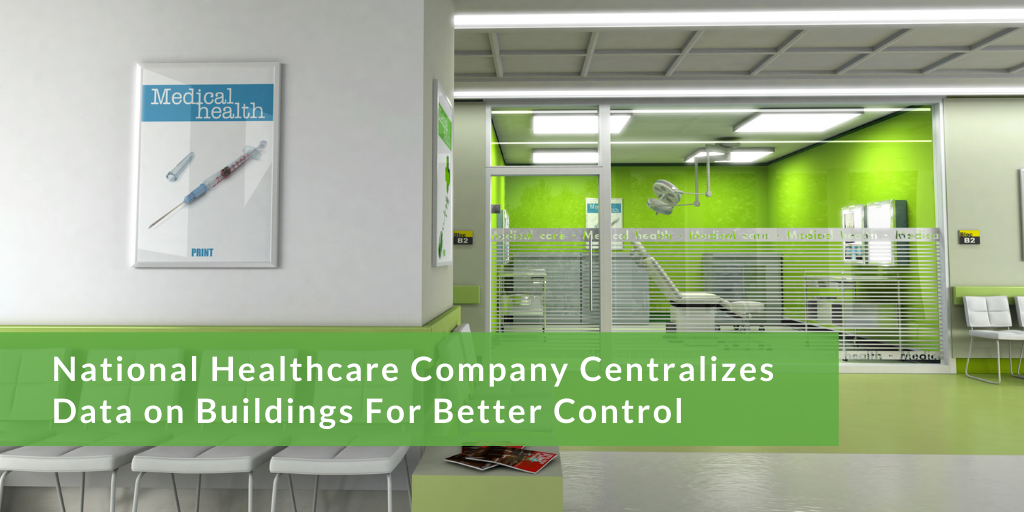 Increasing patient comfort, uncovering opportunities to save money, and operating sustainably is a near impossible task for facility managers with multiple hospitals under management. They require a solution to import and analyze data from each hospital and turn the data set into an actionable plan. This healthcare customer centralized their site data with PhoenixET, enabling them to make informed energy management and building optimization decisions. These decisions increased patient comfort and improved remote control of their hospitals' systems while giving insight to real-time and historical data.
About the Customer
Our highlighted healthcare customer offers services nationwide through a network of inpatient rehabilitation hospitals, home health, and hospice agencies. Before implementing PhoenixET, they wanted to connect their portfolio of buildings through a centralized network, enabling them to extract enterprise building and HVAC asset data. The customer required greater control over their patient comfort, while managing their energy consumption and efficiency - which a centralized network and real-time data could give them.


The Challenge
Without network connectivity, the customer was unable to observe and support their hospitals remotely. As a result, they were dependent upon weekly or monthly status updates regarding the HVAC and patient comfort of their facilities.
Additionally, the customer had to rely on the reported status conditions and could not effectively communicate to senior leadership on their ability to deliver on comfort at each hospital.


The Solution
Utilizing EnterpriseDX®, an exclusive gateway solution, Phoenix provided a software overlay to the customer's existing building automation systems at each hospital. The overlay allowed the aggregation of real-time data into a single, web-accessible platform, giving visibility into current conditions and historical data for trending and analytics.
Phoenix also delivered a uniform, enterprise-wide alarm configuration and reporting program.
Additional capabilities delivered to the customer include:
Integration and Accessibility - The customer's buildings integrate into the EnterpriseDX platform which gives the regional facility manager web-accessible visibility into current conditions. Detailed information includes all HVAC equipment configurations and performance and real-time visibility of patient room temperatures and conditions.



Remote Performance Control - The customer can leverage hospital building automation system (BAS) data. EnterpriseDX BI Portal 2.0 offers portfolio-wide reporting of conditions and performance to support the customer's compliance and sustainability reporting.

Phoenix's EnterpriseDX Event Manager product lets the customer configure and report on all HVAC conditional alarms and alerts defined and maintained in an alarm console.

These alarms and alerts are emailed daily to each hospital facility manager responsible for the prompt resolution of reported events. Further dashboard reporting allows remote facility managers to manage all alarms and alerts to maintain optimal conditions at all locations.



On-site Performance Control

-

The customer's on-site facility directors can also access EnterpriseDX products as described above. Each director leverages the data available in EnterpriseDX Building View to different capacities throughout the workweek with the web-accessible luxury to login from any PC or smart device without having to be on a secure hospital network. Such access affords the ability to respond or react to a situation even when the manager is not on site.





A daily alarm report, emailed each morning to all facility directors, informs the daily priority and actions each director needs to address to maintain facility standards and expectations.





Executive Oversight

-

Phoenix's EnterpriseDX program also supports executive leadership. Leadership can easily generate reports demonstrating with confidence to the customer's board of directors that each hospital is operating sustainably within the compliance governing them.
Let us support you!
Healthcare organizations have a unique challenge in maintaining patient safety and comfort, which disparate building control systems prevent them from efficiently doing. Let Phoenix connect your locations into a central platform and give you actionable data every single day to maintain comfort and lean into energy cost and sustainability goals.
Reach out to our team for a more in-depth look at how we can support you.

Additional Resources:
Take Energy and Building Management to the Next Level
Precision Building Management Controls for a National Retailer
Enterprise Energy Management vs. Building Control Systems