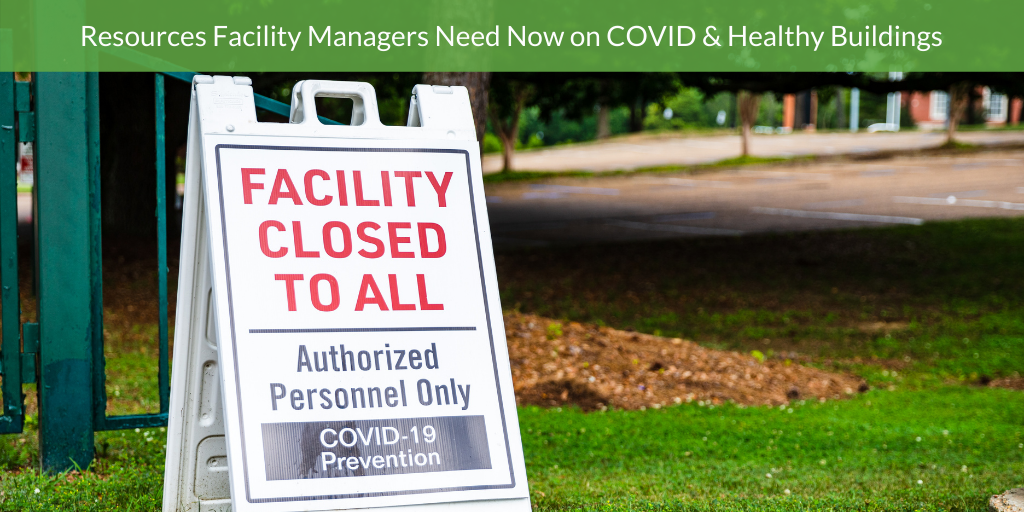 Here is a one-stop shop for terrific blog posts, whitepapers, and case studies outlining tips and resources facility managers need to navigate healthy buildings in today's COVID environment.

COVID Resources for Facility Managers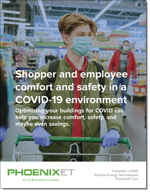 WHITEPAPER: Shopper and Employee Comfort and Safety in a COVID-19 Environment
Optimizing buildings during the pandemic helps you increase shopper & employee comfort and safety, and can potential increase savings.
RECORDING: Balancing Cost & Comfort: The case for always occupied setpoints
How PhoenixET enabled PetSmart to devise and quickly deploy a new comfort energy strategy across over 1,600 stores.
Retail Tips for Dealing with COVID Recommendations
A look at the recommendations and technology retailers are using in reopening amid COVID-19 safety concerns, with indoor air quality a top priority.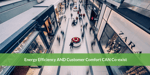 Energy Efficiency AND Customer Comfort CAN Co-exist
How building operators can achieve energy benchmarking goals AND keep customers, employees, and others safe and comfortable.
How to Manage Building Air Quality in a COVID Environment
A look at air quality mitigation strategies as buildings reopen, including increased filtration media standards and bipolar ionization in central air.
Challenges Facing Facility Managers As Doors Open With Social Distancing
A look at the regulations, safety issues, maintenance decisions, and vendor coordination facility managers face as businesses reopen.
How To Get Buildings Ready To Reopen Following COVID Closures
Tips and links from ASHRAE, the CDC, the EPA, and OSHA on what to prepare and do as buildings reopen following COVID quarantine.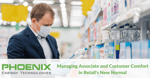 Managing Associate and Customer Comfort in Retail's New Normal
Keep your retail stores comfortable for associates and customers wearing masks to prevent the spread of Covid-19.

Related Material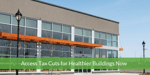 Access Tax Cuts for Healthier Buildings Now
Indoor spaces are on everyone's minds. Upgrade systems by accessing CARES Act deductions. Create healthier and smarter buildings!
It's Hot vs I'm Hot - The Struggle to Manage Occupant Comfort
Individual temperature comfort varies wildly from person to person. When you are managing energy strategies, what can you do to make the most people happy?
What Facility Managers Need to Know About Fire Risks Posed by COVID
Tips for facility managers on how to maintain fire safety in buildings during lockdowns and as buildings reopen.