Recorded Webinar:
Balancing Cost and Comfort: The case for always occupied setpoints
While life may slowly be returning to normal, face coverings are now a safety precaution, fashion statement, and way of life. Hot, uncomfortable face coverings have been mandatory for most businesses in America since early May. So how do we ensure associates are comfortable enough to do their job AND stay safe by keeping their PPE ON?
Join PhoenixET's and special guest Rachael Ruelas, Manager of Energy & Sustainability at PetSmart as she describes how she's managed the comfort and safety of the company's Associates, Pets, and Pet Parents across more than 1,600 stores, and their impact on the company's energy budget.
You'll hear from Ms. Ruelas' experience about:
How PetSmart first approached decisions about reopening and Associate comfort

The various options considered for implementation and rollout

How PhoenixET's EDX solution helped achieve the company's comfort goals

How Ms. Ruelas and PetSmart evaluate and assess frequently changing guidelines and new technology in the new normal
Date: September 24, 2020
Time: 10:00 am PDT, 1:00 pm EDT
Duration 45 minutes including live Q&A

About the Speakers: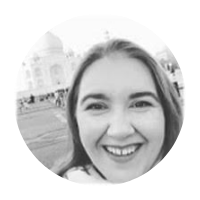 Rachael Ruelas
Manager of Energy and Sustainability, PetSmart
Rachael procures energy supply, oversees efficiency projects, and keeps the lights on and registers ringing at over 1,600 retail stores. She holds an AA in Humanities from Columbus State Community College and is actively pursuing a BA in Business Administration at Arizona State University
She loves travel and can't wait to get back out there and visit all the countries on her global bucket list. Rachael is a Girl Scout leader and the proud steward of a Little Free Library. She lives in Phoenix, AZ with her husband, daughter, and two rambunctious kittens.



Vice President, Sales, PhoenixET
Since joining the PhoenixET team in 2012, Michael has been playing a vital role in PhoenixET's success. As Vice President, Michael oversees the sales department by driving go to market sales initiatives, he also helps develop internal efficiencies that maximize results. He is experienced with bringing new technologies to market and most notable for working with growth companies to scale in complex markets.