Free Whitepaper: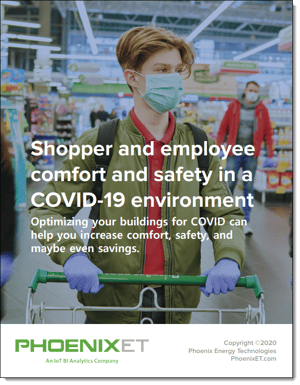 Shopper and Employee Comfort and Safety in a COVID-19 Environment
The need for healthier building environments has drastically risen with the rise of COVID-19. Improving the health of your business environment can also bring about other benefits such as:
Better performances from employees
Increased productivity
Lower energy costs
Fewer sick days
and much more...
Learn how to create a healthier work environment during COVID and beyond with our whitepaper.
This Whitepaper highlights:
COVID Building Compliances
Recommendations & Best Practices for improving your environment
How to Manage & Automate your new health procedures
How to Maintain and Report on the health of your buildings