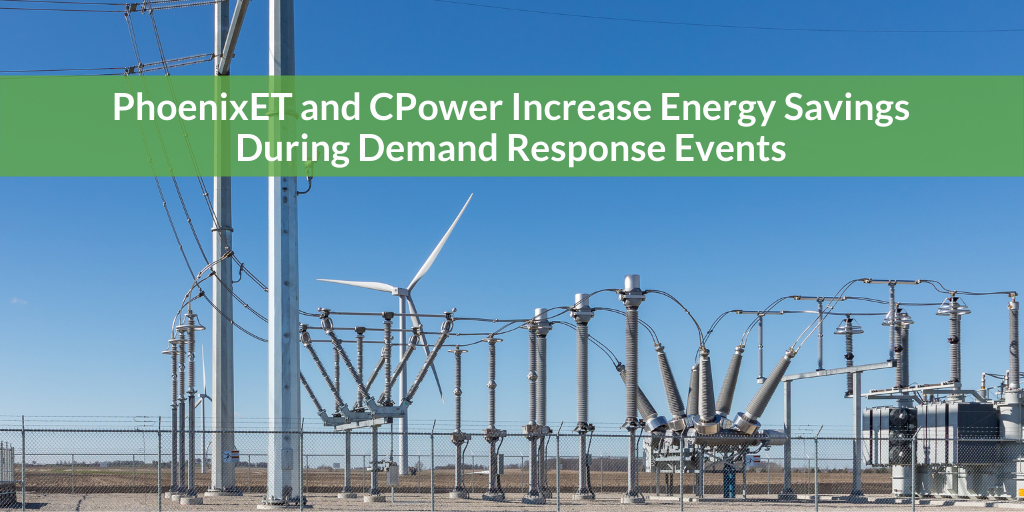 PhoenixET is grateful to CPower for collaborating on an energy project to enhance control and deliver savings for customers during demand response (DR) events. CPower has released a case study highlighting the collaboration, which we outline below.
Our solution controls, manages, and monitors assets such as HVAC, lighting, refrigeration, industrial, and consumer-facing machines to help customers save money and meet energy objectives. Thanks to CPower's exclusive building automation tool, an API known as Link, we are able to provide even more energy savings to customers.
The Situation
CPower and Phoenix's shared customer, a large national retail chain, required a way to automate their use of Phoenix's Enterprise Data Xchange (EDX) platform at their 350 locations during DR events. There were issues automating DR at sites participating in programs like Capacity Bidding Program in California ISO, ERS 30 in ERCOT in Texas, or like with the utility program Act 129 in Pennsylvania.
The Solution
With CPower's Link, we seamlessly integrated automated metering and dispatched predetermined processes and load management measures during DR events. Additionally, Link API (and PhoenixET) are some of the few automated DR tools that meet California's Open Automated Demand Response (OpenADR) open-source requirements.
The Roll Out
There was a two-stage certification process our engineers carried out while rolling out Link.
1) Link Adapter State 1 Testing - Testing to verify that the Link adapter on Phoenix's control platform is securely communicating with CPower's servers and properly interpreting DR messages.
2) CPower Link Final Certification – Full end-to-end testing, sending signals from Dispatch to the sites' building controls through the Link adapter, initiating a load drop test, and ultimately reinstating normal operations.
Once the customer passed both stages, Phoenix and CPower could meet the customer's DR needs.
Results
Over three months, selected stores among the customer's 350 locations have reaped ROI from utility incentives to more than 140% of Phoenix EDX solution costs. Phoenix can now ensure that all called events are seamlessly actioned, meeting customer energy goals. All manual controls have been removed, and due to the automation, customers save more and earn more through DR programs.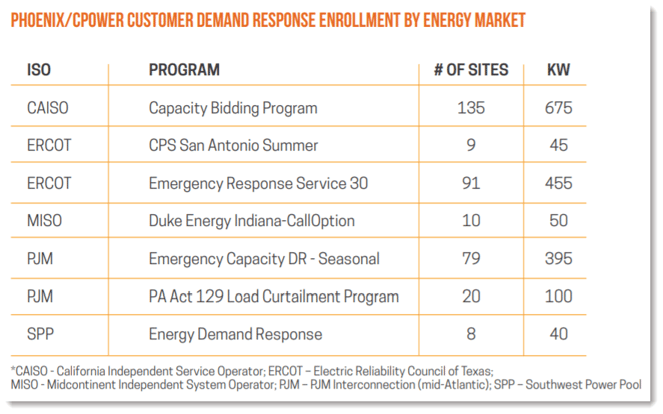 With CPower's proprietary integration, all of the customer's energy events are automated, with no delays or human error impacts, exactly how Phoenix's EDX operates when DR events are not occurring.
You can learn more about Phoenix's EDX here. Or you can reach out to our team and request a demo of how we can help you meet your energy costs and load objectives.
Additional Resources
Shopper and Employee Comfort and Safety in a COVID Environment
Balancing Cost and Comfort - A Major Retailer's Case for Always Occupied Setpoints
Building Intelligence Just Got Better - Introducing BI 2.0