How Retailers Can Drive Significant Energy Savings with a Portfolio-Wide Demand Response Program
by Phoenix Energy Technologies on Nov 15, 2022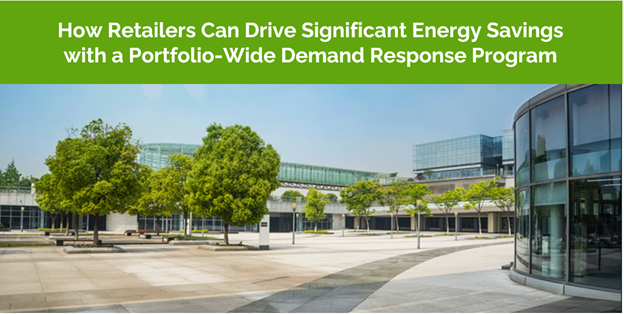 Energy and Facility Managers are increasingly looking for ways to reduce energy usage in order to achieve operational savings and energy efficiency. However, many of these managers are simply overwhelmed with the myriad of challenges they face including working with multiple building automation systems (BAS) and curtailment service providers (CSP) while balancing occupant comfort along with staffing and time constraints. There are also growing expectations by industry and consumers for businesses to behave in an environmentally sustainable way.
As a leading provider of Enterprise Energy Management software and services, Phoenix Energy Technologies is a proven partner for demand response (DR) events. When the grid is stressed or the price of energy is high, participants who can reduce their demand can earn financial incentives with demand response thereby achieving financial, resiliency, and sustainability benefits.
Demand response benefits are many and include utility rebates to offset controls and upgrades, and the lowering of CO2 emissions through participation in these programs which in turn helps the grid and leads to more renewables.
Phoenix Energy Technologies is an action taker between the customer and CSPs and we collaborate with customers to set energy efficiency and money saving techniques during DR events. We help our customers address both the technical and administrative challenges of enrolling their entire building portfolios in DR programs.
We ensure that demand response events are executed in order to receive real-time results that enable customers to maximize their energy efficiency and to earn the most amount of money for participation -- all while reducing manual processes through automation to reduce the chances of human error, and scale across multiple locations.
Phoenix Energy developed Demand Manager™ to greatly simplify deploying demand response – at scale – by creating an application that can manage multiple BAS system types on one side of the platform and manage automated DR signals from multiple utilities and aggregators on the other side.
Demand Manager makes it simple to program curtailment events across a portfolio and track event participation, making it much easier to participate in dozens of lucrative DR programs. The application makes it easy to develop site-specific curtailment strategies that ensure occupant comfort isn't compromised. Sites can curtail for as little as 30 minutes or up to several hours depending on corporate comfort standards and building physics. With Demand Manager, customers receive the optimum precision and accuracy needed to take load response participation to the next level, and maximize their earnings potential.
Phoenix Energy has great Demand Response partners and together we are bringing energy-reducing activities to customers' stores nationwide. There are several key steps required to evaluate, contract, test and ensure your facilities are ready to participate in Winter 2022 (if you have electric heat) or in the Spring/Summer 2023 demand response season with February 1 program contracting, so the timing is perfect to begin this process now.
Additional Resources