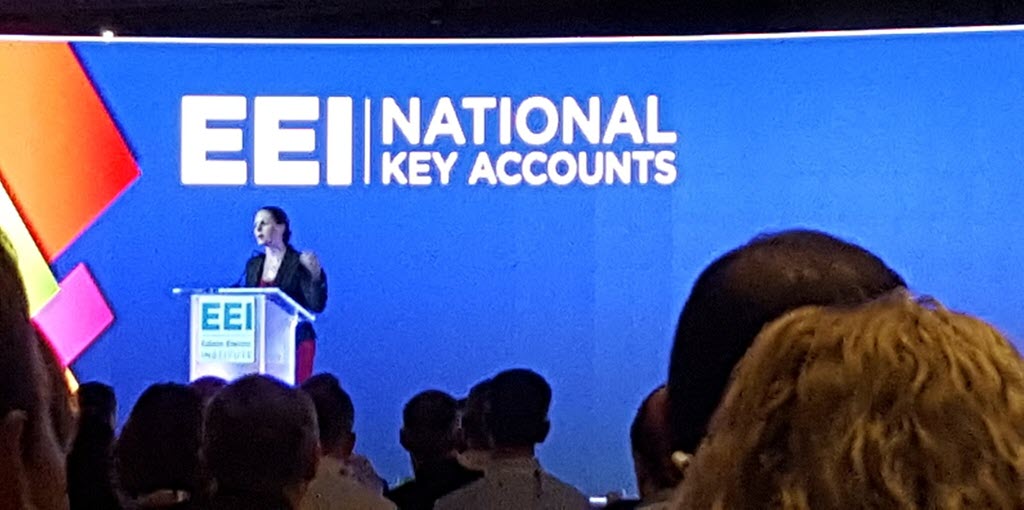 The EEI Fall National Key Accounts Workshop was exceptional, as always! There were a lot of key takeaways from last week's conference. Here are some of our favorites.
Edison Electric Institute's (EEI) Fall National Key Accounts Workshop was held at the Cosmopolitan in Vegas. Our CEO Glen Schrank, CTO Keith Gipson, and other top representatives were in attendance.
A recurring theme over the 4-day event was a look at how Nevada is achieving its energy sustainability commitment. Nevada has a long-term goal to rely 100% on renewable energy sources. They are on track to shut down their last coal generation plant soon and have been steadily bringing down energy consumption for their residents. In fact, over the last decade, Nevada has brought down energy consumption 15%, the highest decrease in the nation.
Energy Communication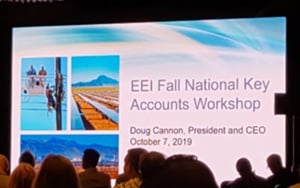 In "The Future of the City of Las Vegas is Now" workshop, Doug Cannon, President and CEO of utility provider NV Energy, talked about a communications shift in the industry. He explained that utility companies are listening more to their customers and responding, rather than just telling their customers what they need to do.
Doug said that NV Energy is working to evolve the energy industry by being a liaison between the customer and energy regulators.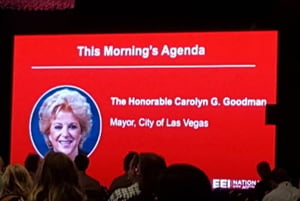 Las Vegas Mayor Carolyn G. Goodman continued the workshop by outlining some facts about Vegas, that included:
Las Vegas has 2.2 million residents, but served 42 million visitors last year
The city expects these numbers to grow with two new professional sports teams in town (Go Raiders?)
Las Vegas has the largest recycling program in the nation
The city is using 250 million gallons of water less per year than in 2008
Alongside NV Energy, Las Vegas' is the first large municipality to reach 100 % renewable energy for its retail energy load
Las Vegas is in the process of making a 2050 master sustainability plan backed by tangible metrics


Las Vegas Energy Myths
Katarina Tesarova, VP of Global Sustainability at Las Vegas Sands Corp., presented the "Reducing Environmental Impact on the Strip" workshop.
She said that when people think of Las Vegas, "consumption" comes to mind and not "sustainability." Katarina says Sands Corp. is focused on energy, water, and waste issues.
Katarina then outlined several myths people have about Vegas.


Myth #1: Las Vegas wastes energy
Sands Corp. was an early adopter of LED lighting

They worked with LED manufacturers to evolve the lighting into a more aesthetically pleasing hue as needed by the hospitality industry. Looks are everything, and the first generation LEDs had a unappealing greenish/gray hue that had to be resolved

Sands Corp. worked with glazing manufacturers to create higher quality and more efficient window glazing

Window glazing reduces energy consumption generated from the heat coming through windows
Their glazing saves them $500,000 annually in energy costs!

Myth #2: Las Vegas wastes water
Las Vegas industry uses 3% of the Colorado River water, and waste-water is returned to Lake Mead where it is processed for reuse
Katarina went on to outline other sustainability responsibilities Sands takes on, including:
Sands works to procure

environmentally responsible products

They developed a towel for use in their hotels that is plush in the center and thinner on the edges, making it lighter and requiring less energy to wash
Sands has special teams that go through trash bins pulling out recyclables that tourists/guests place in regular trash bins
Sands creates and participates in community programs that educate and involve team members in sustainability, such as fun Earth Day activities


Using Technology to Reduce Energy Use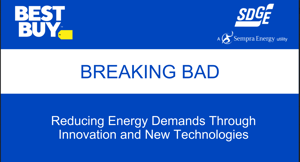 Scott Savre, Best Buy's Director of US Properties, was one of the presenters during the workshop on "Reducing the Energy Demands Through Innovation and New Technologies".
Scott talked about the huge energy load Best Buy has to contend with, which can be 20% or more than other retailers. He explained that this is because all of their demo appliances, such as refrigerators, computers, televisions, phones, etc. need to be powered on all day. And those same demos need to be powered on at night as well as that is when firmware updates occur.
Scott also talked at length about how monitoring energy data across their locations dramatically improves their ability to manage energy use. As an example, he offered that you can determine if a building control or HVAC system is malfunctioning by readily having access to your facilities' energy data. (You can read more about this concept in our blog Costs Savings and Innovation Revealed Using Big Data.)

Energy Regulations
Steve Rosenstock, Senior Manager of Customer Technical Solutions at EEI, presented on the workshop: "Impacts that New Federal and State Laws and Regulations May Have on Your Energy Operations".

Steve presented a summary of:

Federal laws and regulations: status quo on tax credits and new energy-related legislation
Appliance standards are federal and state issues that you should monitor
Transportation standards are a federal and state issue that you should watch
Building standards are a federal, state, county, and city issue that you should follow
All of the above are now presidential political issues
Energy and Extreme Weather
There was an exciting panel discussion on "Tackling the Challenges of Extreme Weather" with representatives from Cox Communications, Walmart, Southern Company, and EEI.
The overall theme was "be prepared," and that good communication with retail staff and utility companies is critical.
Rail on Batteries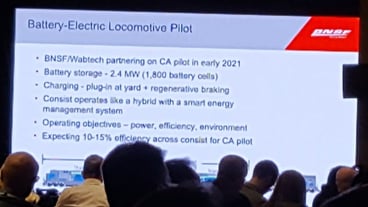 The general sessions ended with a customer keynote by BNSF Railway's VP of Environment, John Lovenburg, presenting "Electric Innovation in the Rail Industry".
John shared how BNSF is moving forward with Freight Electrification, in a Battery-Electric Locomotive Pilot program in the state of California.

Last but not Least - Festivities!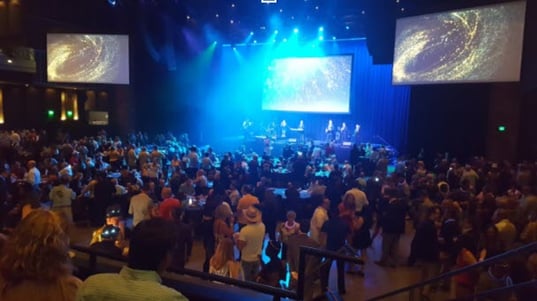 Lots of fun at the Chelsea Theater with dinner and dancing.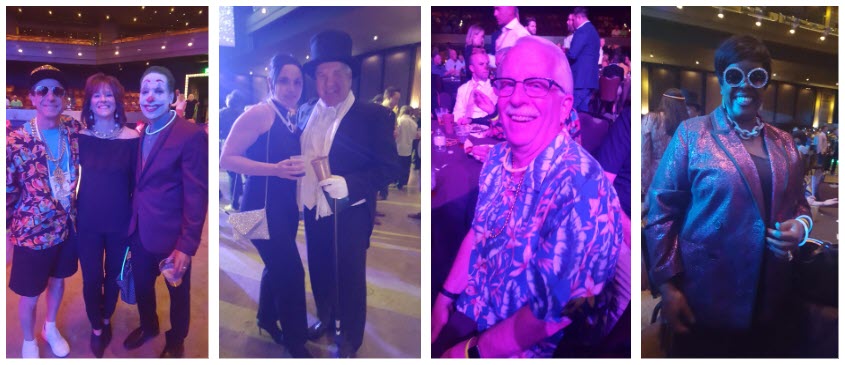 A few of the PhoenixET team decked out for the inner celebrity theme party!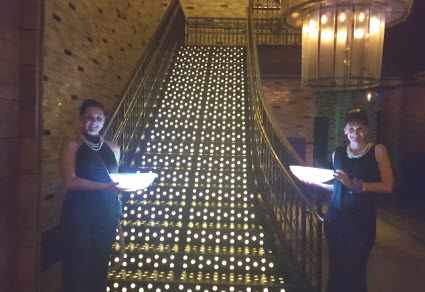 The INFAMOUS PhoenixET sponsored After Party in the Chelsea Theater VIP Lounge. Care to join us at the next one?

Hope to see you at the next EEI workshop!!
Past EEI Events: