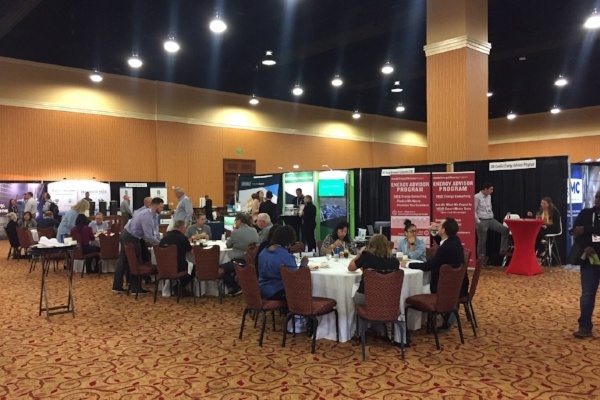 At the end of October, our team was able to attend the EEI Fall National Key Accounts Workshop in San Antonio. The EEI FNKAW is where national, chain, and multi-site energy users can tackle all of their energy-related needs. Customers are able to learn about the latest public policies affecting the energy industry, meet with their utility account and energy supply representatives, and learn about new technologies, products, and services designed to save them money. From great networking events, to wonderful education sessions, this show is one of our favorites to attend annually, and each year we are able to take away something valuable about our market.
This year's fall show was very beneficial for all who attended – from wonderful keynotes from Chris Hickling, Ann Scott, and Steve Rosenstock – to breakout sessions that included sustainability, technology, energy and supply knowledge – the show was a great success!
There were a number of trends we heard again and again from customers that were a call to vendors/utilities to start paying attention more to market needs.