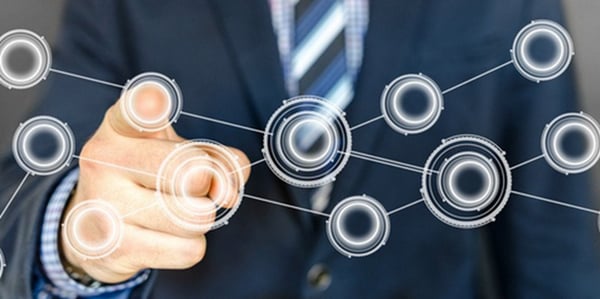 If there were one big industry boogie-man, it would be compliance. Increasingly complex regulatory policies are being implemented across industries. And, with environmental concerns and carbon-awareness at an all-time high, businesses struggle to manage their overall compliance umbrella.
EHS (Environment, Health, and Safety) is the network of policies, procedures, laws, regulations, and strategies in place to protect workers and the environment. Trying to manage all of your EHS responsibilities, particularly across multiple facilities, can be a nightmare.
Implementing facility-wide EHS strategies requires comprehensive data visibility. EHS data can help you identify risks, mitigate issues, and create cost-effective strategies that meet compliance standards. But with 49% of organizations saying that disparate systems and data sources are their primary EHS challenge, it appears that not everyone has the right tools for the job.
The Role of EHS Data in Energy Management
For facility managers that own multiple facilities in multiple cities, energy benchmarking and compliance can be incredibly complicated. You have to submit energy usage data numerous times per month, and you have to track that data across multiple data sources.
To do this effectively, facility managers are increasingly investing their time into EHS tech. But, during this switch, some businesses are making a mistake. They're focusing on the EHS software instead of their overall data capturing capabilities.
Without the right facilitative tools, it's difficult to funnel data into workflows. For example, a facility manager may have five facilities, each with its own HVAC equipment. How can they best leverage remote sensors to create data feeds, process, and then analyze the data across those five locations.
How PhoenixET Can Help You Bring Automation to Your Energy Compliance Requirements
PhoenixET's Enterprise Data Xchange (EDX)® can help you monitor millions of data points from lighting, refrigeration, HVAC, and other energy-consuming components using best-of-breed sensors, that can help inform of operational changes.
EDX also gives you the ad-hoc reporting capabilities you need to empower your regulatory journey and automate energy workflows, reduces overall energy spend, and keeps track of your equipment functionality.
To learn more about EDX, please see below.
Related Posts
4 Common Myths of Energy Conservation in Building Management
Top 3 Benefits of Benchmarking for Facilities Management
What Facility Managers Need To Know About Smart Buildings
Are You Managing Your Energy Spend?
Precision Building Management: Understanding Closed Loop Control