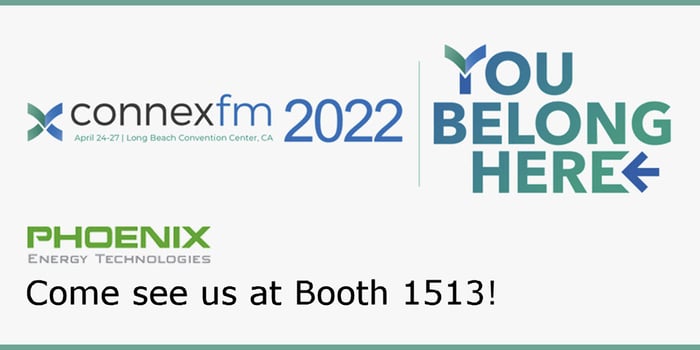 This month, the National ConnexFM Conference 2022 is in Long Beach, CA - April 24-27th! Please stop by our Booth 1513! We invite you to come with questions on keeping up with all the carbon footprint reporting that is increasingly required and how to implement peak demand reduction strategies. We'd love to connect with you!

Why ConnexFM?
ConnexFM 2022 is a huge event and will be well attended. It is the leading multi-site, cross-industries facilities management conference, with over 350 exhibitors. On top of a wealth of retail sessions and networking events, they are hosting featured speakers Mandy Rennehan, Earvin "Magic" Johnson, and Sherry Darden.
ConnexFM's goal is to give their 950 member companies quality resources to help them achieve greater success and a competitive advantage - and we have always found their conferences to do just that.


Come see us at ConnexFM 2022!
Hot on the heels of our attendance at EEI's Spring Workshop in New Orleans, our VP Michael McMahon, who is on the Food & Beverage Council, will be hosting our sponsorship of the Food & Beverage Cocktail Reception. The reception is on Tuesday evening, April 26th, 5:15-6:00 PM in the Promenade Ballroom Foyer (between the exhibit hall and exit). There will be cocktails and light appetizers.
EnterpriseDX
Michael and our team will be available at Booth 1513 to discuss how our proprietary software technology, EnterpriseDX, helps customers get a "full view" of energy usage to drive efficiencies and maximize ROI. This data can be leveraged to allow you to reduce use and costs during peak demand season, which is right around the corner!
Carbon Manager™
You can also learn how our latest feature Carbon Manager™, enables enterprises to efficiently quantify and track their carbon footprint. This feature is particularly useful in light of new carbon reporting expectations, including reporting required by Nasdaq on some companies. Carbon Manager™ lets you bring together typically siloed data in a uniform way that informs your energy decisions.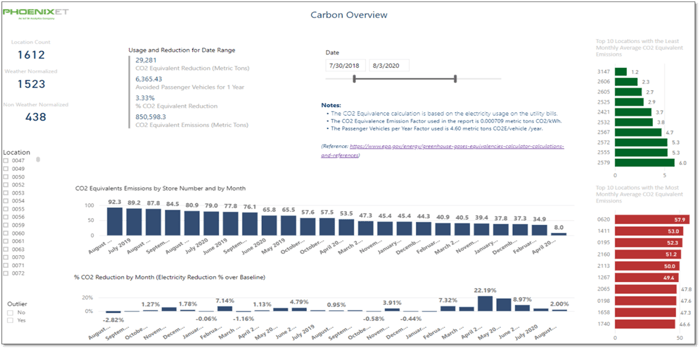 Phoenix Energy Technology ConnexFM Sessions
We will be presenting over two days at the conference. Come join us for these sessions:


Tuesday, April 26
Alarm Management - 3:00 PM - 3:10 PM
Carbon Management - 3:20 PM - 3:30 PM
Wednesday, April 27
Mobile Technician Management - 1:30 PM - 1:40 PM
Asset Management - 1:50 PM - 2:00 PM
We hope to connect with you at the conference at Booth 1513! It will be an exceptional learning and networking experience!