Building Monitoring and Analytics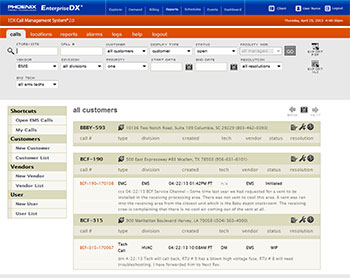 The Building Monitoring Team is a call center of first responders who provide help desk services to your stores and vendors to cover store issues, emergency issues, equipment failures and store openings.
They also support our Proactive Analytics team in taking action prior to the store knowing there is a problem.
The Building Monitoring Team helps to ensure store comfort levels, to minimize corporate distraction with individual store issues and to reduce unnecessary "truck rolls" to stores.
Our call center provides superior service. We have maintained an average of a 12 second hold time and less than 1% call abandonment.