EDX Command Manager
Command Manager puts the remote back in the control of your enterprise. Command Manager saves time commanding bulk changes to your systems without using the clunky controls interface. Reset your enterprise to corporate standards, or react to seasonal or other multi-location changes. Command Manager allows authorized users to remotely command set points or lighting for one or more locations, while building an audit trail for later analysis.
Command Across Multiple Sites and Multiple Access Types in Minutes
Reduce the time and effort it takes to effect change across many locations and multiple control systems. Just a few clicks to select the specific locations within your buildings, choose the demand, and go!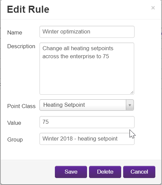 Sort and Select Locations by Multiple Parameters
If you have many locations, use your dashboard to prioritize, sort or select by building control type, state, current weather, and more!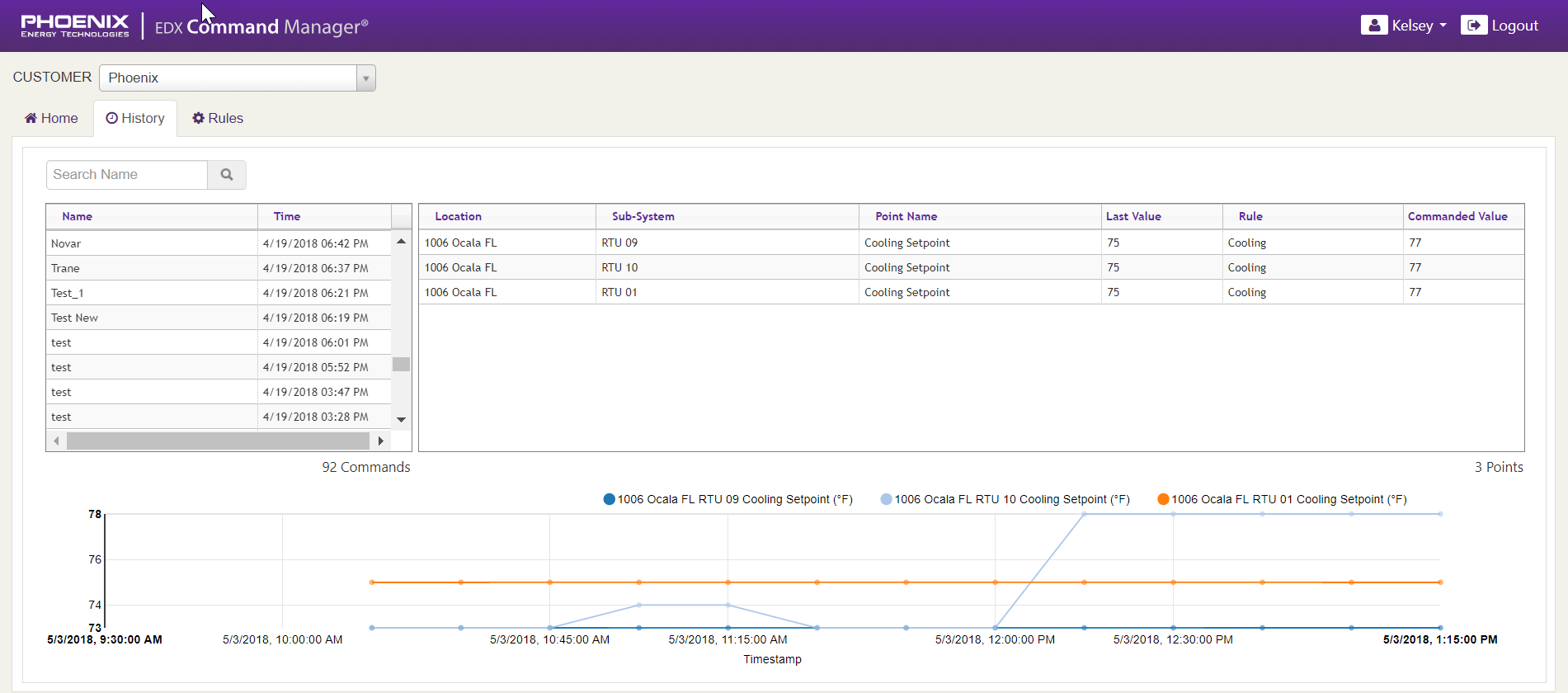 Create and Edit Rules to Prevent Errors and Streamline Changes
Maintain compliance with corporate policies and prevent accidental changes to customer comfort.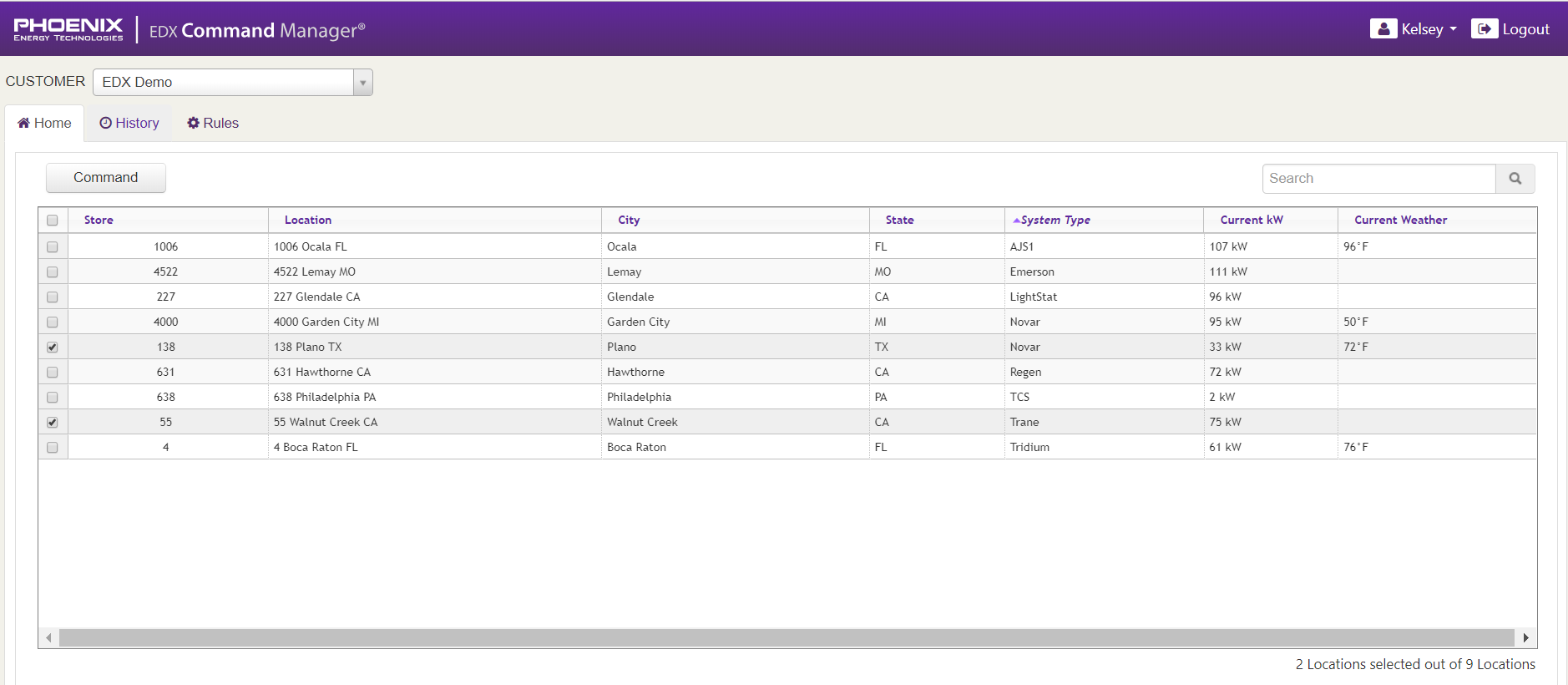 View and Graph Historical Command Changes
Visualize trends to identify potential program changes. Simply select the location(s) you wish to chart, and voila!