Partnerships
PhoenixET's energy management platform is a fully customizable solution built to address our customers' unique needs. To help provide this best-in-class service, PhoenixET partners with companies that provide similar solutions that coupled with our technology, enhance both product offerings tremendously. Our partnerships allow for easier connectivity across an enterprise, as well as simplified processes for the operations teams.
These companies work directly with PhoenixET to compliment their existing products with PhoenixET's product offering. Through this collaboration, both PhoenixET and the partner are able to provide enhanced services to our clients that may not have been possible in the past.
---
ServiceChannel provides facilities managers with a single platform to source, procure, manage, and pay for repair and maintenance services from commercial contractors across their enterprise. By delivering unprecedented transparency and data-driven analytics of service quality, across all trades, locations and contractors, facilities managers drive significant brand equity and ROI for their organizations without outsourcing or investing in new infrastructure. The world's leading global brands use ServiceChannel to help optimize millions of transactions and billions of dollars of spend annually.
---

TCS offers simple, flexible solutions for building owners and facilities professionals who recognize the energy and operational value of an EMS, but don't have the time or resources to design and manage a complicated system.
Uniquely positioned as both a controls manufacturer and a cloud-based energy management platform provider, TCS solutions for BACnet and non-BACnet environments are trusted by many of the most well-known brands in North America.
---

Lightstat is an energy management industry leader, enabling clients with intuitive, integrated, and automated thermostat and lighting control solutions. Lightstat provides LED lighting solutions for any environment as well as installation services for all our products. Lightstat products reduce energy consumption and optimize overall environmental performance. Lightstat designed products are proudly manufactured in the USA and are backed by a Limited Lifetime Warranty.
---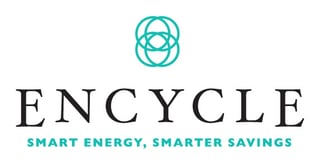 Encycle Corp. is focused on helping commercial and industrial customers achieve dramatic improvements in the efficiency of their heating, ventilation and air conditioning systems. The company's multi-patented Swarm Logic® energy management technology is at the heart of the company's solution set, leveraging the elegant simplicity of honey bee-inspired biomimicry to establish a wireless network among HVAC rooftop units (RTUs) that enables them to communicate among themselves autonomously.
A long and growing list of the world's most-respected and sustainable companies depend on Swarm Logic to maximize energy efficiency, cut electricity costs, participate in demand response programs, reduce carbon emissions and reduce HVAC maintenance costs. Companies using the technology have reduced HVAC electricity costs by 15-25%, often with an ROI that's less than a year. Encycle offices are in Toronto (Canada), San Marcos (California), and Taunton (UK). For more information, visit Encycle.com