Partnerships

PhoenixET's energy management platform is a fully customizable solution built to address our customers' unique needs. To help provide this best-in-class service, PhoenixET partners with companies that provide similar solutions that coupled with our technology, enhance both product offerings tremendously. Our partnerships allow for easier connectivity across an enterprise, as well as simplified processes for the operations teams.
These companies work directly with PhoenixET to complement their existing products with PhoenixET's offering. Through this collaboration, both PhoenixET and the partner are able to provide enhanced services to our clients that may not have been possible in the past.
If you are interested in partnerships with PhoenixET, please contact us.
---

Microsoft has committed to investing USD 5 billion in IoT research and the intelligent edge—adding new services and features to Azure IoT for industries like energy, but also driving business strategy and executive leadership discussions to define success in the age of intelligence. Learn key takeaways for your business in the report , IoT Signals for Energy.
---
ServiceChannel provides facilities managers with a single platform to source, procure, manage, and pay for repair and maintenance services from commercial contractors across their enterprise. By delivering unprecedented transparency and data-driven analytics of service quality, across all trades, locations and contractors, facilities managers drive significant brand equity and ROI for their organizations without outsourcing or investing in new infrastructure. The world's leading global brands use ServiceChannel to help optimize millions of transactions and billions of dollars of spend annually.
---

TCS offers simple, flexible solutions for building owners and facilities professionals who recognize the energy and operational value of an EMS, but don't have the time or resources to design and manage a complicated system.
Uniquely positioned as both a controls manufacturer and a cloud-based energy management platform provider, TCS solutions for BACnet and non-BACnet environments are trusted by many of the most well-known brands in North America.
---

Lightstat is an energy management industry leader, enabling clients with intuitive, integrated, and automated thermostat and lighting control solutions. Lightstat provides LED lighting solutions for any environment as well as installation services for all our products. Lightstat products reduce energy consumption and optimize overall environmental performance. Lightstat designed products are proudly manufactured in the USA and are backed by a Limited Lifetime Warranty.
---

Venstar Inc. is a leading thermostat and energy management system (EMS) manufacturer, known for providing value to its customers via ease of use and installation, proven cost savings, improved energy efficiency, quality and reliability.
Founded in 1992, Venstar is one of the largest thermostat suppliers in the world and designs and produces Venstar branded products as well as OEM thermostat products for the biggest names in HVAC. Venstar's Surveyor is a leading energy management system, typically saving small-box retailers 20–35 percent of their energy costs, which translates to tens of millions of dollars in savings each year and dramatic reductions in CO 2 emissions.
Surveyor currently controls the energy usage of 30,000+ retail locations across the United States, Canada, Puerto Rico and Mexico.
---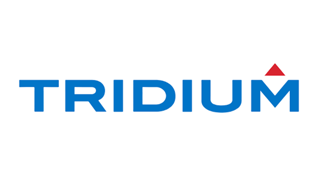 Tridium is a world leader in business application frameworks — advancing truly open environments that harness the power of the Internet of Things. Our innovations have fundamentally changed the way people connect and control devices and systems. Our products allow people and machines to communicate and collaborate like never before.
---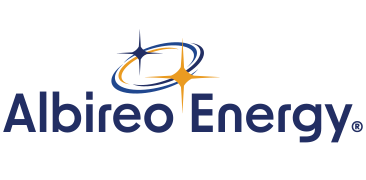 Albireo Energy explores smart building and building automation services designed to increase energy efficiency within commercial, residential, and institutional buildings.
---
Leap enables real-time automated trading for DERs on global energy markets, regardless of capacity, availability and location. All through a single API.
---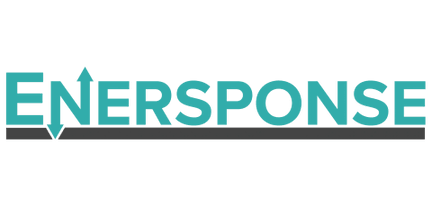 At Enersponse, no matter where you're at, or how little you can do, we'll show you all options. Auto-DR Integration. Utility Rebate Administration. Pumping & Agriculture.
---
Founded in 1978, Energy Control Consultants, Inc. (ECCI) has deployed and currently maintains a secure network of 80 million square feet of facilities in North America for compliance to environmental IAQ standards, energy and mainenance management. Our Licensed, professional engineering firm can design and install a turn-key facility control system platform that integrates a variety of manufacturers in securtiy, fire, energy management and contrl systems. Our solutions connect all systems and software into one centralized user-interface for diagnostics, live values, and trend analysis.
---
Voltus serves a wide range of industrial, commercial, and institutional customers who have significant energy usage. In fact, we have extensive experience and know-how across more than 30 industries, generating cash from your unique operational flexibility.
---
Transformative Wave is a leading energy efficiency innovator in HVAC retrofit and building automation solutions that will meet you where you're at in your journey to achieve energy efficiency.