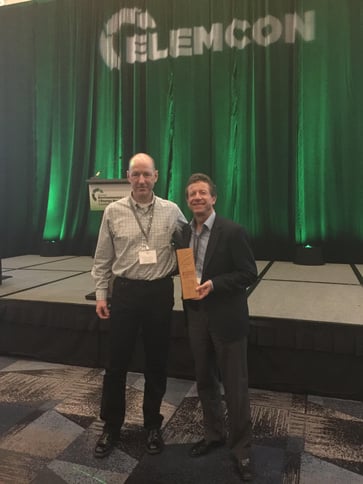 Paul Campbell, Director of Analytics - Glen Schrank, CEO


We were honored May 14th in Business Sector Media's Environmental Leader and Energy Manager Today 2019 EL & EMT Awards.

The awards, which celebrate products based on their capabilities and positive effect on the industry, designated our EDX Demand Manager™ software in the Product of the Year category. EDX enables Energy Managers to manage demand across multiple systems, meeting energy cost and load objectives without sacrificing customer comfort or requiring additional hardware or meters.

Our CEO Glen Schrank and our Director of Analytics Paul Campbell accepted the award at the Environmental Leader & Energy Manager Conference at the Marriott Denver Tech Center.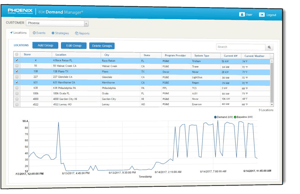 EDX features include:

Multi-action strategies that automatically react to kW usage, weather, occupancy, and more
Strategies to optimize for cost without sacrificing comfort
Works across multiple systems and doesn't require a meter
Automatic calculation of location curtailment potential/capacity
Energy managers are under competing pressures to meet budgets, reduce energy costs and carbon footprint goals, and manage customer comfort, all with a lack of visibility, messy control systems, and local users complaining or manually changing the controls. EDX puts energy managers back in control by letting them automatically maximize efficiency based on their objectives day by day or by custom set and forget strategies.
We are very proud to have EDX Demand Manager recognized by Environmental Leader and Energy Manager Today.
For more information on the awards, you can view the press release here and see Energy Manager Today's article about our award here.