Phoenix Energy Technologies: Leading the Way in AI-Enhanced Facilities Intelligence, Sustainability and Energy Solutions
by Phoenix Energy Technologies on Oct 16, 2023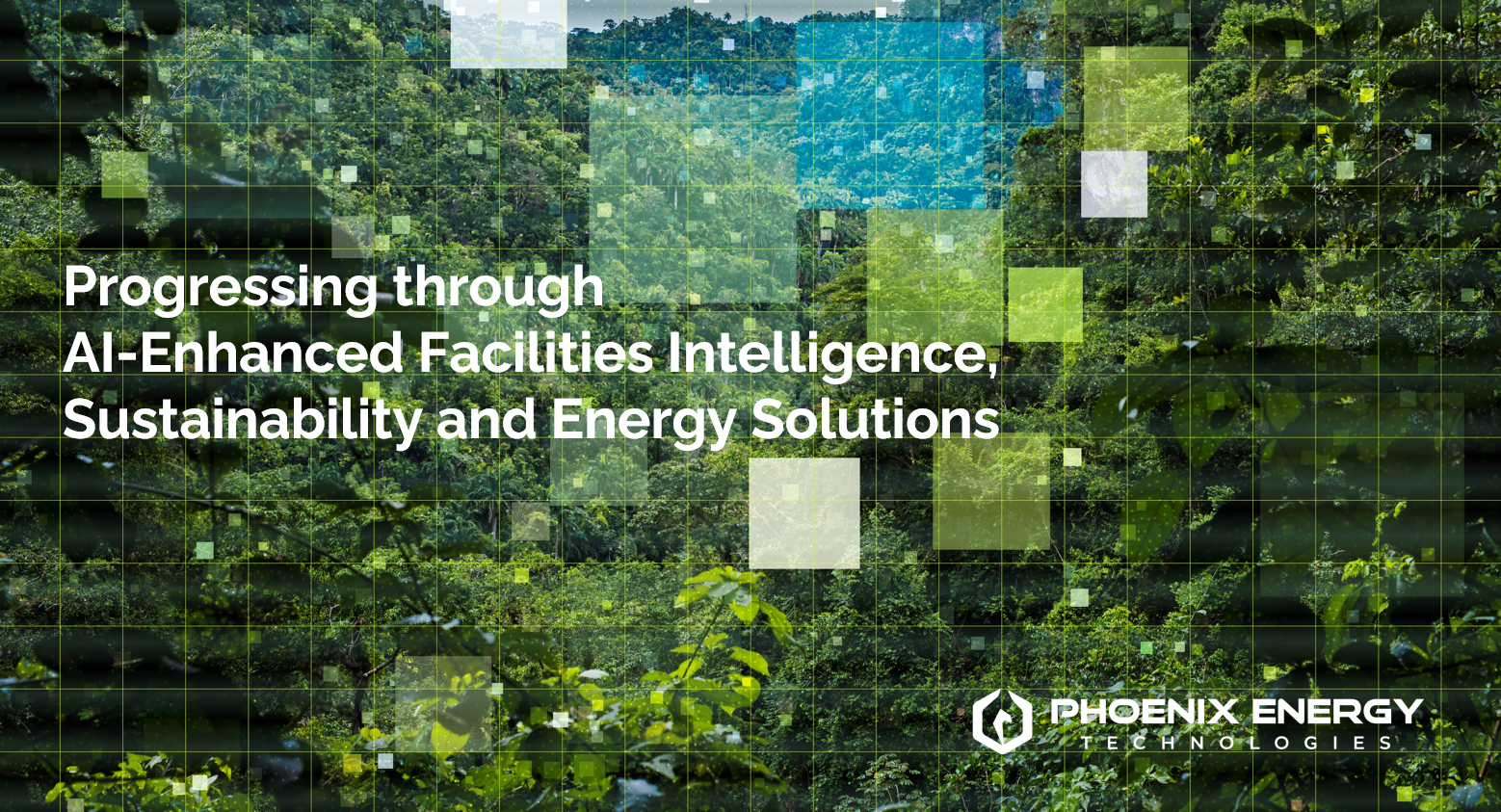 In the dynamic field of energy and facilities management, maintaining a competitive edge is crucial for achieving success. As a leading force in the industry, Phoenix Energy Technologies has consistently been at the forefront of innovation, and we're thrilled to share our recent involvement at three pivotal conferences. Here's a glimpse into our exciting participation in these events.
We are delighted to have unveiled the highly-anticipated release of Carbon Manager™ Version 2.0 - and demonstrated the product at each of these events - FMI E+SD, EEI Fall National Key Accounts Workshop, and ConnexFM Mid-Year Conference. Carbon Manager v2.0 is set to revolutionize how organizations track, manage, and optimize their carbon emissions while enhancing their commitment to environmental responsibility.
At FMI Energy & Store Development Conference (E+SD) - the sole event covering refrigeration, food retail energy, store development, and sustainability - our presentation "Using Data and AI to Drive Maintenance and Energy Savings" was presented by Michael McMahon, VP of Phoenix along with Matt Gorman, Manager, Energy and Engineering of Harris Teeter. The presentation included insights on how enterprises can leverage data from multiple sources such as energy-intensive assets like HVAC and refrigeration to make better decisions along with an actual project example.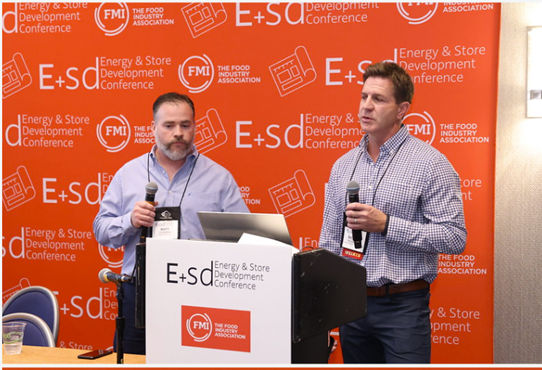 (L-R: Matt Gorman [Harris Teeter], Michael McMahon [Phoenix])
Moving next to the EEI Fall National Key Accounts Workshop, where the focus is for national corporate energy users to explore the latest industry trends and best practices for energy-related needs - our participation in the panel discussion "Read Your Building Like a Book: Leveraging Tools to Improve Data Accuracy, Create Smart Alarms, and Identify Outliers" included a use case on leveraging data for HVAC management along with a use case on managing demand.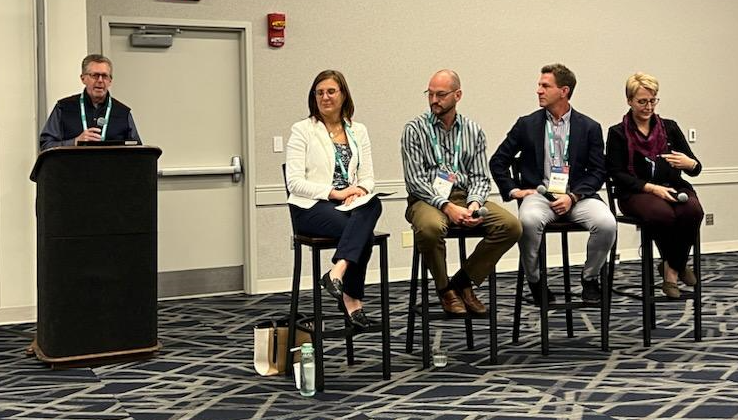 (L-R: Art Justice [Cinemark], Amy Kaspar [Wendy's], Brian Zoeller [Puget Sound Energy], Michael McMahon [Phoenix], Jenn Schaffer [NextEra Analytics])
To conclude the Fall conference season, we next moved to ConnexFM Mid-Year Conference, where facilities management professionals gather for industry knowledge, collaboration, and the latest in innovations in facilities management. Our presentation "Demystifying Artificial Intelligence and Best Practices Use Cases in Facilities Management" was presented by CEO Glen Schrank, and explored the areas of facilities management AI use cases and how AI can be utilized to streamline operations and improve efficiency. The presentation additionally included a best practices roadmap for leveraging AI technology, and insights into how to successfully implement these initiatives.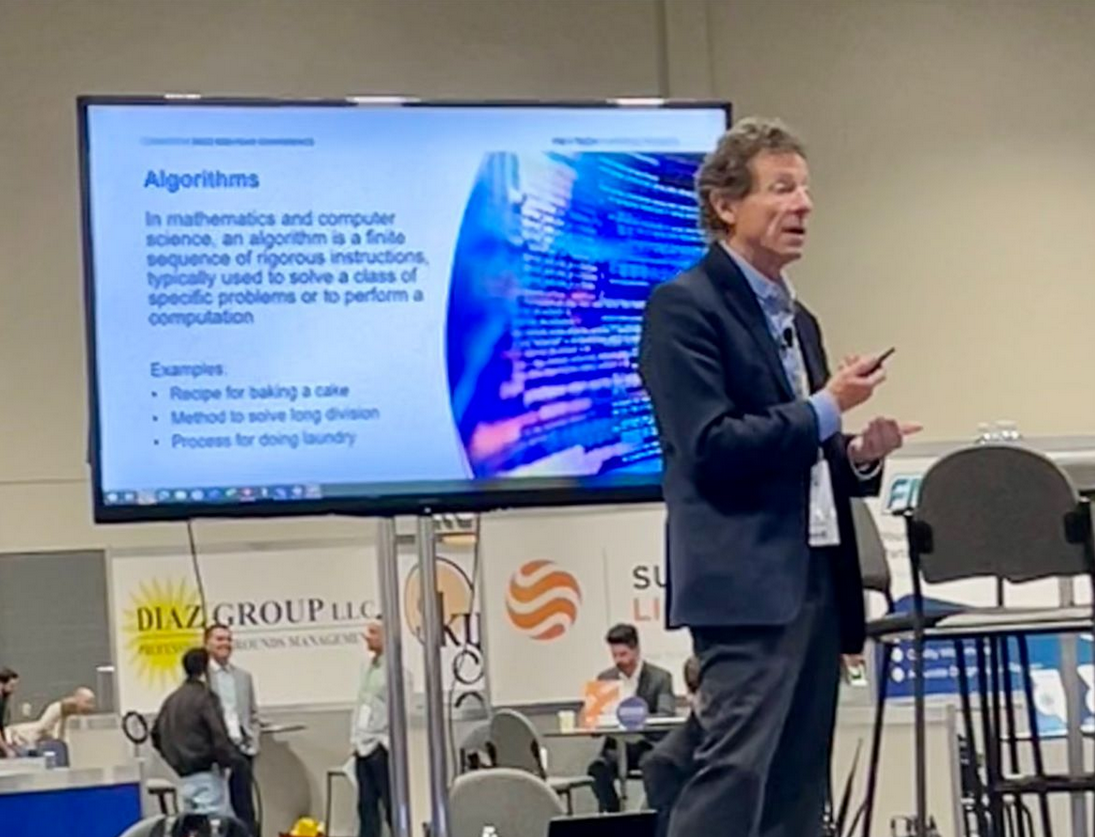 (Glen Schrank, CEO Phoenix)
Our presence at these conferences allowed us to interact with peers and experts, learn from industry leaders, and showcase how our innovative technologies are revolutionizing the way energy and facilities management is approached.
For more information on these topics, please reach out! We'd love to hear from you.
Be sure to also get in contact if you'd like to schedule a 30 minute complementary session with Ron Rau, our Executive in Residence, and award winner of the prestigious 2023 Lawrence W. Whalen Lifetime Achievement Award from ConnexFM.
At Phoenix Energy Technologies, we remain committed to being at the forefront of energy and facilities management, delivering solutions that drive sustainability, efficiency, and innovation. Stay tuned for more exciting developments as we continue to shape the future of this dynamic industry.
Learn More!
Dive into customer success stories
Explore our insightful blog for industry-leading thought leadership
Access white papers and valuable resources
Book 30 minute complementary session with Ron Rau