The Complete Energy Management Solution:
Turns Data into Action, and Action into Measurable ROI.

PhoenixET 360 - Energy Management Solutions
For national multi-site retailers, other chains and campus settings, the Phoenix Energy 360 Solution enables organizations to save 7-20% per year in energy costs by remotely monitoring and controlling HVAC and lighting systems.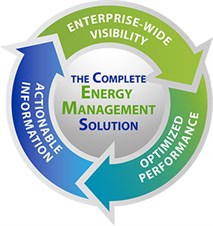 The Phoenix Energy Management Solutions consists of three components
1. EnterpriseDX® is the core monitoring and control software platform
2. The Proactive Analytics team is comprised of Phoenix employees skilled in building control systems who monitor and optimize your HVAC, lighting, and BMS environment data to reduce energy consumption
3. The EMS Monitoring Team is your call center of first responders who provide help desk services to stores and vendors who are responding to store heating and lighting needs, emergency issues, equipment failures, and store openings
The three services enable corporate energy and facility managers a 360-degree view and control of energy costs for all stores while maintaining store comfort levels and allowing local store managers to focus on sales and customer service.
The Phoenix Energy 360 Solution works with all types of BMS or building controls systems, including Schneider, Johnson Controls, Honeywell/Novar and many others. The Energy Management Solution avoids the need for any additional hardware to be installed at each store.