EDX Schedule Manager
EDX Schedule Manager makes it easy to update building equipment schedules across an enterprise, regardless of control systems. Schedule Manager allows for unlimited temporary or permanent schedule updates, making holidays or special hours a breeze. Schedule Manager enables maximum efficiencies by centrally managing and changing schedules across disparate BAS types to quickly comply with last minute requests or large batches - without installing additional hardware or doing cumbersome manual programming at each location.
PhoenixET's Schedule Manager's batch import ability and direct schedule feed integration provide maximum flexibility to support any customer's needs to managing building schedules. Enterprise visibility, analytics and audit reporting capabilities allow you to easily see schedule change trends, optimize and demonstrate compliance with corporate standards.
Mass Schedule Changes for One or Many Locations at a Time, Regardless of Control System
Quickly edit schedules across the enterprise, or create a new schedule on demand
Manage one or more locations at a time
Schedule changes, or use for bulk adhoc changes
Edit schedules for multiple control systems in one place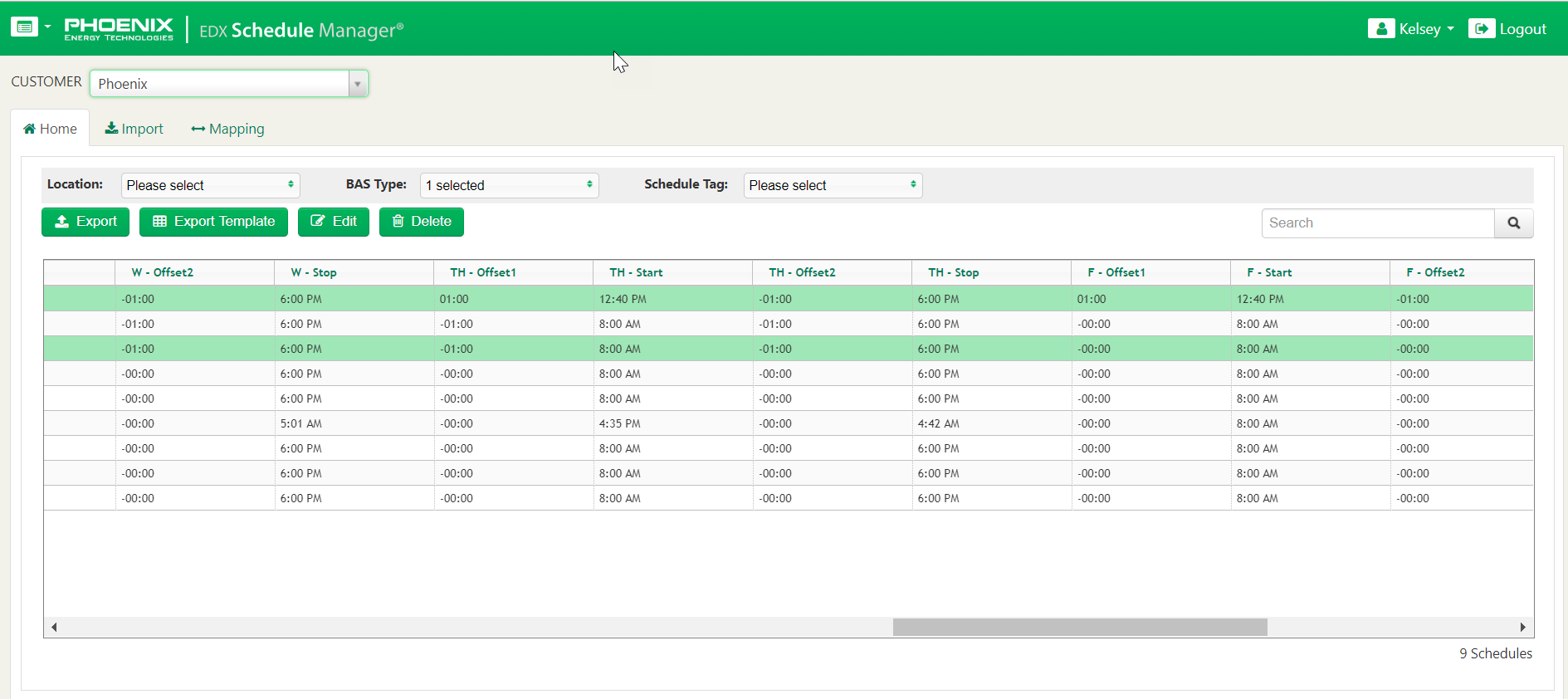 Direct Schedule Feed and Schedule Uploads
Maintain schedules in your ERP, POS or other enterprise system for maintenance-free scheduling
Additional Features
Default Setbacks and Fallbacks - No more having to return to the control systems to set schedules back to normal
Granular Control - Manage schedules with fine granular control, offsets and short time intervals - only keep on what you need, to minimize energy usage and spend
Data Feeds - Integrate additional data sources such as POS, weather, and more for real-time and automated equipment control based on occupancy or other business uses
Mobile Accessibility - Control set points and lighting from any browser, at work, at home, or wherever you are!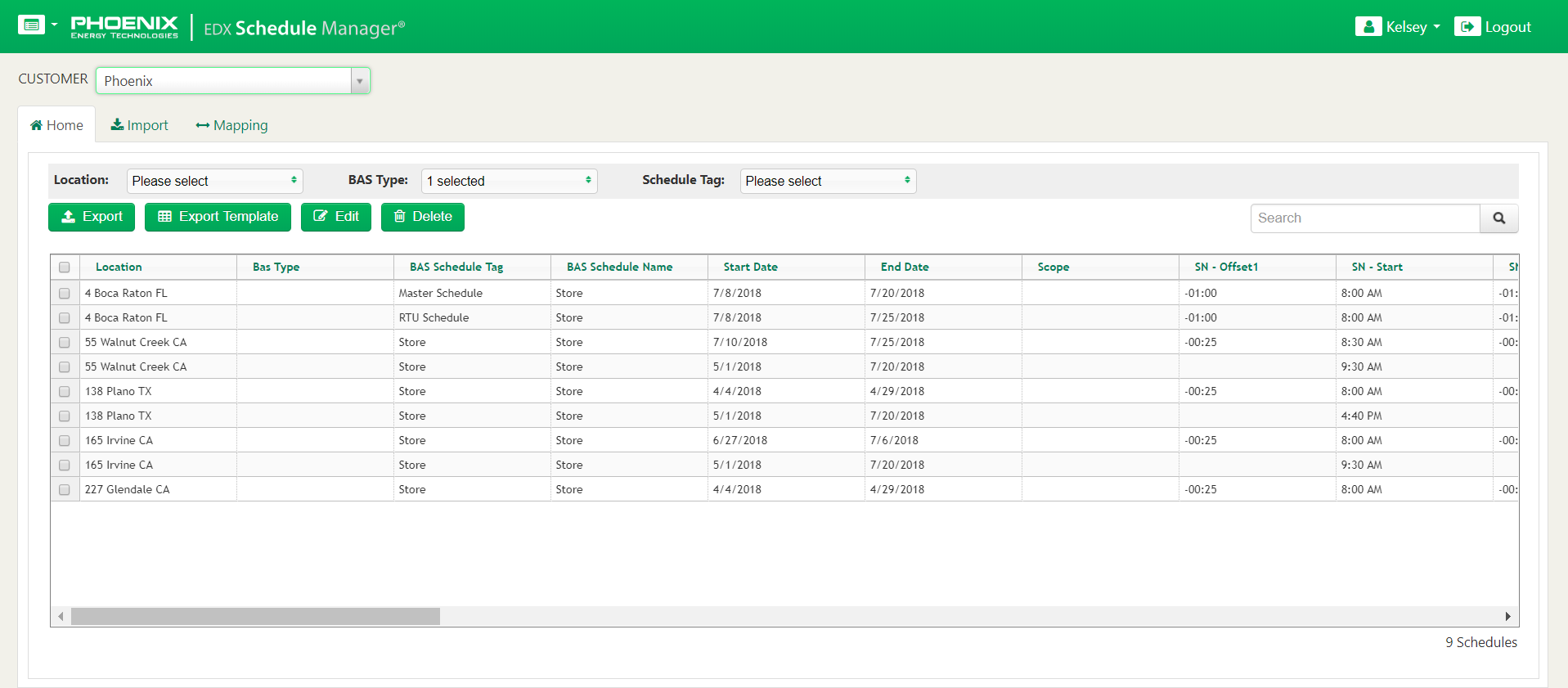 Enterprise Scalability
Provide access only to those that need it and utilize reporting and audit capability to maintain adherence to your schedule