Free Ebook
Maintenance Program Options & How to Implement a Predictive Program
Solutions for Facility & Energy Managers
Preventive maintenance programs keep equipment running smoothly through preplanned cleaning, lubrication, adjustments, repairs, and component or system replacements. Implementing a solid preventive maintenance program requires attention to detail.
Learn how maintaining preventative programs leads to a healthier work environment with our new ebook Maintenance Program Options & How to Implement a Predictive Program.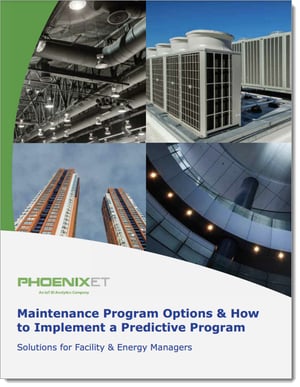 This ebook highlights:
The

types of preventative maintenance programs
How planned

preventative maintenance follows a schedule
How prescriptive maintenance

offers solutions and assists with prioritizing maintenance
How predictive maintenance offers

large-scale benefits
And so much more!
Download the ebook to learn more!