University Energy Management Solutions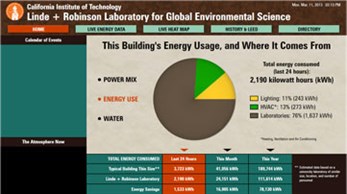 Higher education faces more scrutiny than perhaps any other sector when it comes to sustainability, with sustainability fast becoming part of the social fabric of current and future students alike. At the same time, higher education faces unprecedented budgetary constraints, meaning in essence, Energy and Facility Managers must do more with less.

EnterpriseDX® helps universities to reconcile sustainability goals with budget limitations, driving energy costs down while enhancing and quantifying the impact of green initiatives. By centralizing data, including contextual factors that impact consumption and cost, data can then be analyzed to:
Optimize building performance and achieve efficiencies
Provide third party data validation and ensure data integrity is alignment with grant requirements, a practice also referred to as "recharging"
Validate savings for capital expenditures such as lighting retrofits, LEED certification, building weatherization and insulation, and so on
Achieve more mileage from existing equipment through proper use
Automate building control system adjustments based on classroom or auditorium occupancy
Drive greater accuracy relative to billing and sub-billing
Increase campus wide accountability and engagement
Contact us to find out how Phoenix Energy Technologies can help your university.