EDX Building Intelligence Portal
Building data is hard to gather and consolidate, because of legacy and proprietary building equipment. Energy and facilities teams rely on multiple data sources and manual consolidation to create trends and make decisions. You'll get a real-time summary of energy and dollar savings, cost avoidance, and your best and worst locations at a glance, without the time-consuming manual tasks. While the real-time analytics engine continuously monitors progress towards your smart building goals!
Executive Dashboard
6 included pre-created charts and graphs created by PhoenixET's energy and facilities experts let you get your system health at a glance.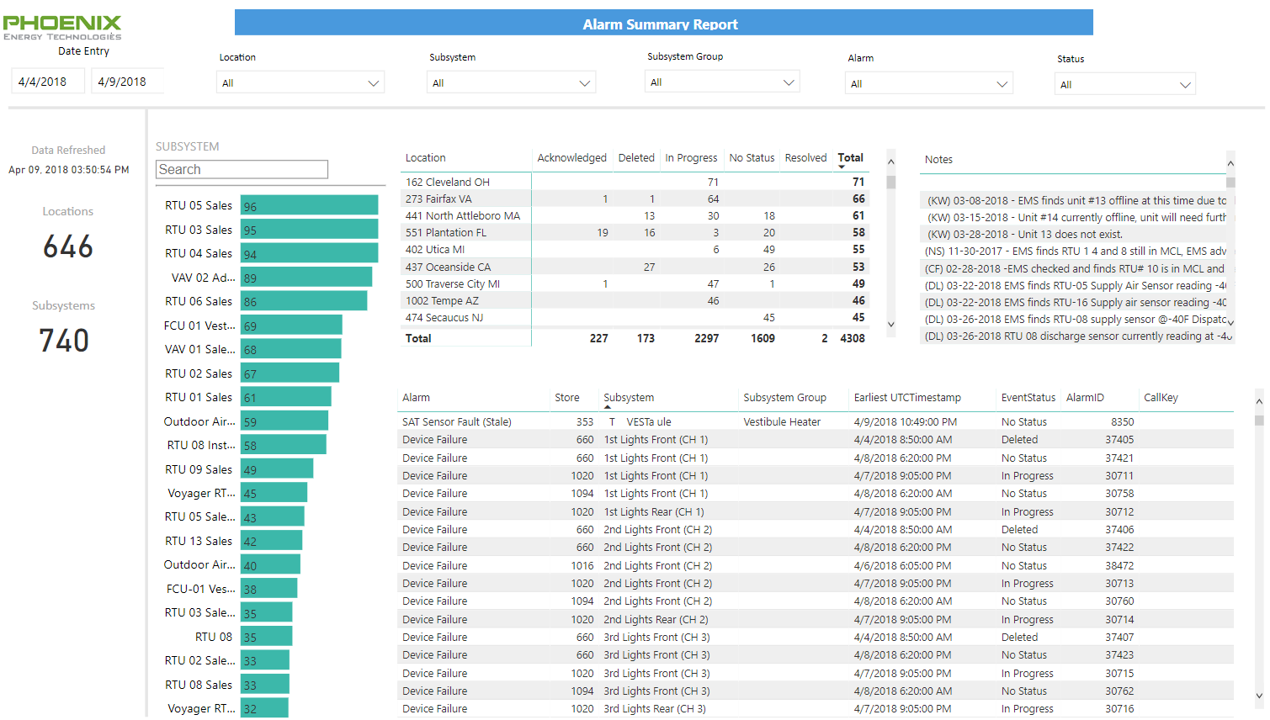 Ad hoc Report creation: Intuitive interface
Easily filter and select data to create the view that meets your needs; by region, brand or other selection.

Enterprise-wide building health at a glance
Get the current state of your energy usage, comfort and calls/alarms across all your control systems and connected machines in a normalized dashboard. No conversion or legends required.

"Active" reporting
Automatically take corrective and proactive action based on data trends and anomalies.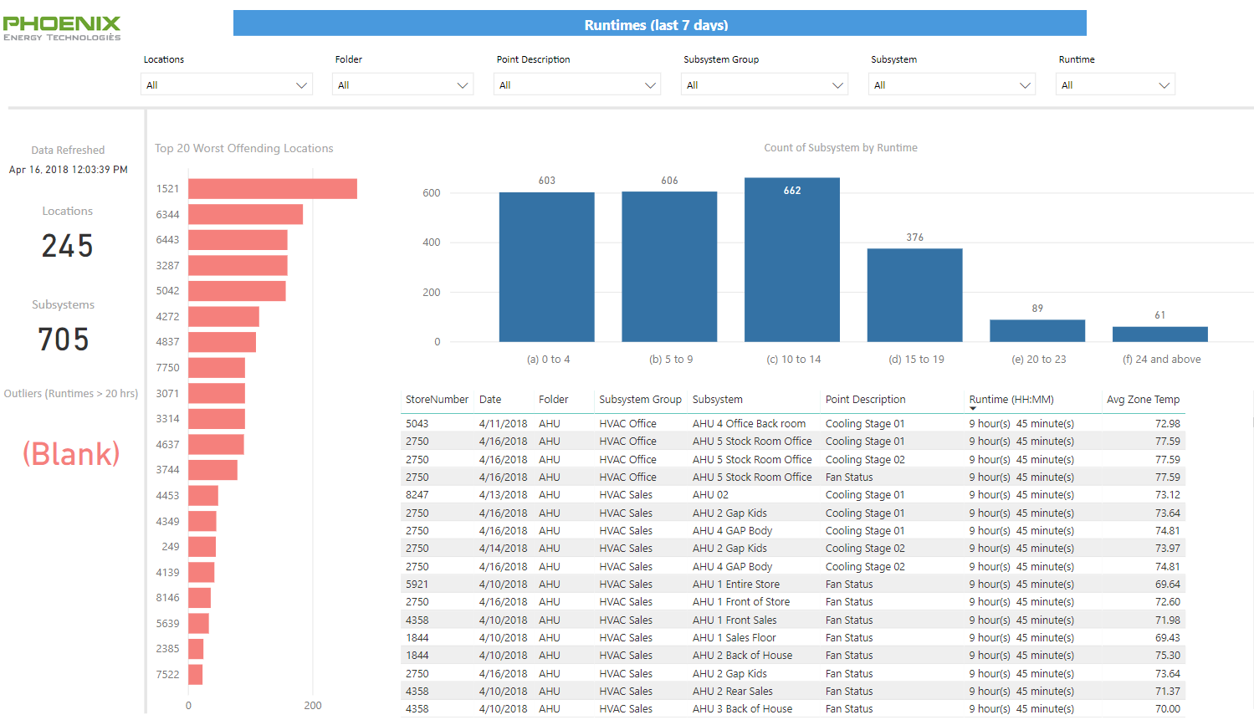 Interactive Map
Zoom into your area of interest and select the region or building you want to learn more about.