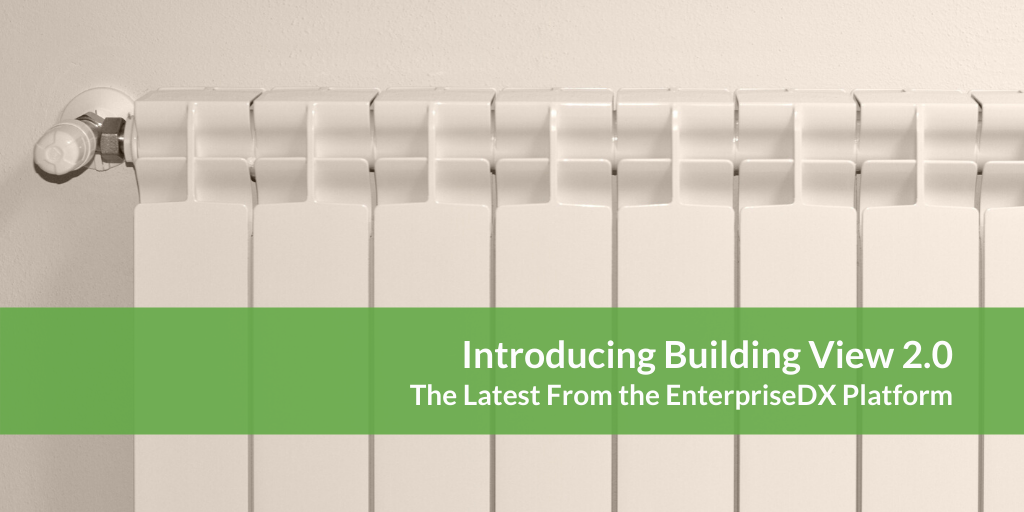 Since 2004, PhoenixET's Building View has been one of the most popular modules of our EnterpriseDX platform. Customers have said things like:
"It's like an energy management system in your pocket," and "BuildingView is an invaluable tool."
Well, this month we've made Building View even better! If you're a Building View user, you've no doubt noticed the beautiful new interface, but the latest release also includes valuable features like faster data updates, additional security features, and the ability to perform group commanding.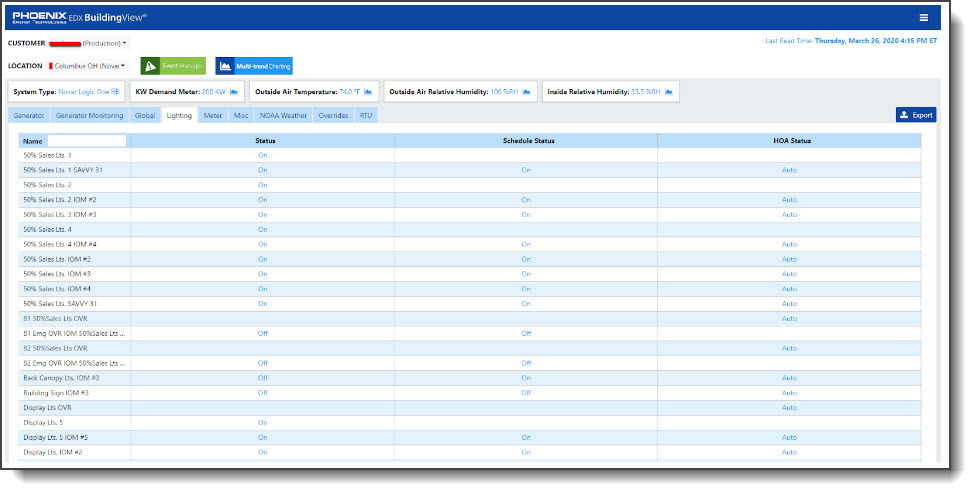 Revamped, restyled, and more responsive design: Now it's even easier to sort, find, and manage your building locations and subsystems.
Up to 150% faster data update speeds: For critical data points, Building View can now poll and update every five minutes, drastically improving the speed at which important changes within the BAS environment are reflected within the console.
Security updates: Improved auditing so you can identify who made setpoint changes to your buildings, and when. Numerous other security and performance changes were also added for even greater data protection.
Group setpoint commanding: Now it's even easier to improve comfort by being able to quickly propagate BAS setpoint changes across multiple subsystems. Just dynamically build your grouping, then use a single command to simultaneously push an update to all selected subsystems.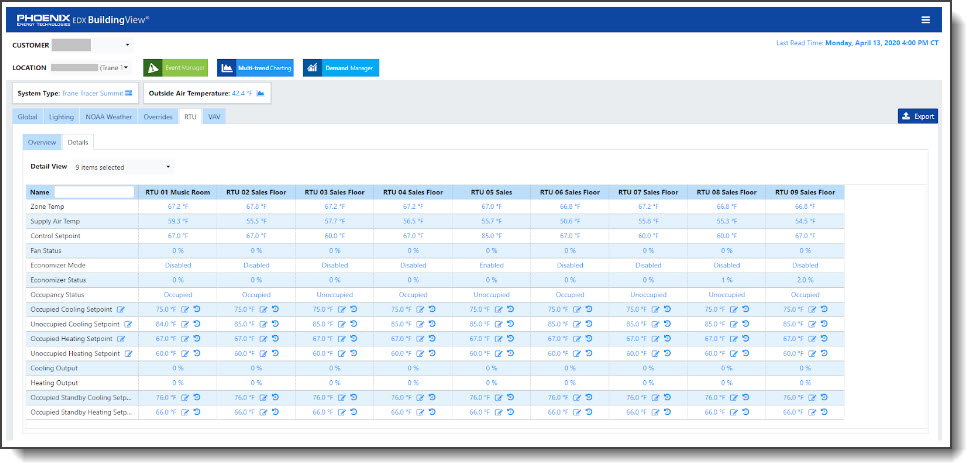 Restyled reports: Multi-trend reporting and trending have been made even easier to read.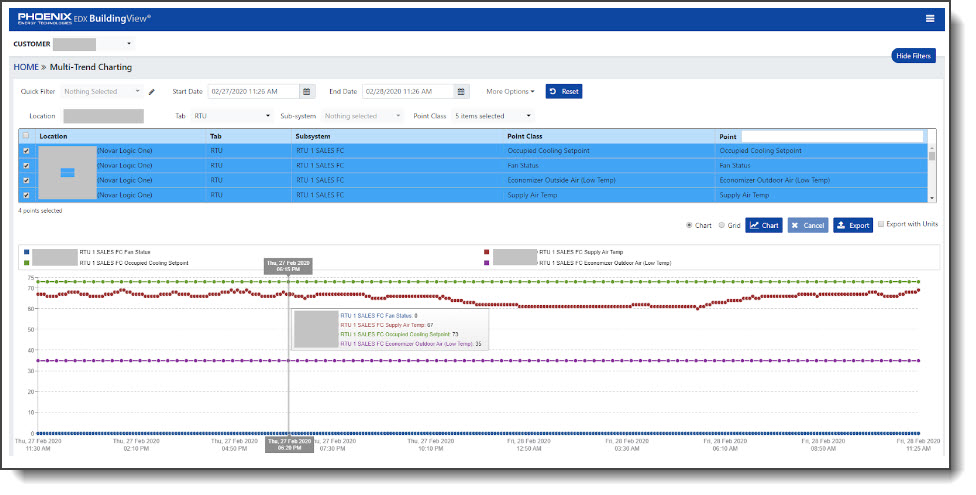 Of course, Building View is accessible through any web-enabled browser so all these new features are available wherever you are.
We are excited to continue improving our enterprise building solutions, and we welcome your feedback.
Contact us to see a demo of the new Building View!