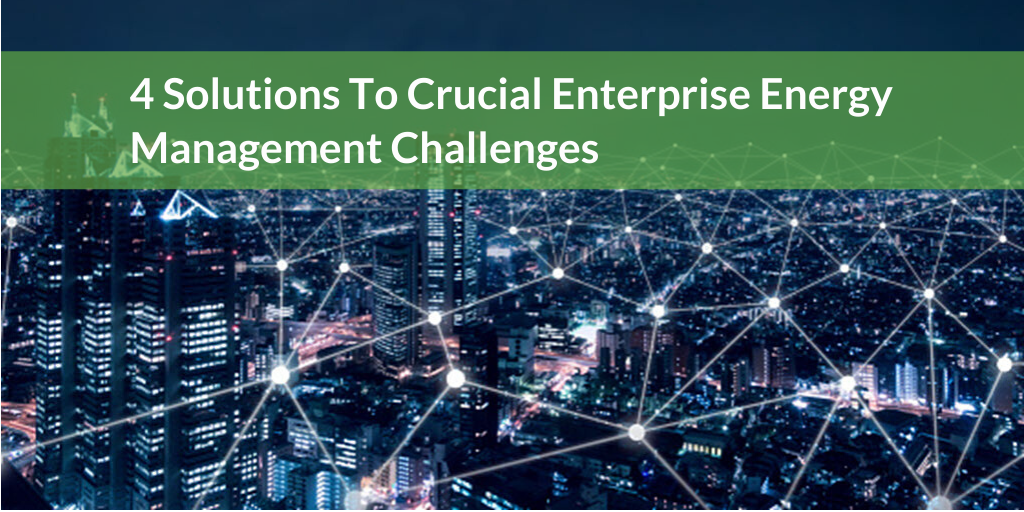 Facility and retail building managers have specific challenges in managing energy for multiple locations. Building data management, if collected correctly, can inform decisions on where to maximize operational efficiencies, how to reduce costs, and how to optimize energy performance.
Enterprise Energy Management (EEM) is a holistic approach energy managers can use to improve their understanding of their current energy performance, focus on improvements, and benchmark and report for ongoing improvements.
The specific challenges managers face relate to capturing building data centrally and in real-time across their portfolio.
Challenges to ask your team about
1) How can you readily access building data?
Managing multiple properties requires automated data collection. Managers need to monitor critical data sources and have that information centralized and displayed to evaluate the data to make necessary changes quickly.
2) How can you prepare for unexpected weather, closures, and other unforeseen events that impact energy use (like Covid-19 did)?
Real-time data from external sources that inform and alert managers about the environments their locations are part of a holistic EEM strategy.
3) How can you make sense of building data once you are successfully capturing it?
Energy managers need to set up an analytics strategy to benchmark and model energy performance. This will ensure they are developing a way to predict consumption and energy spend.
4) What reporting can be used to inform energy management decisions long-term?
Analysis gives way to reporting and laying out data to find inefficiencies across a large enterprise. The right data capture, analytics, and reporting platform allows energy managers to communicate with executives to show where inefficiencies are, and prove savings and other improvements.
We cover all of these challenges in-depth in our Enterprise Energy Management Best Practices Guide.