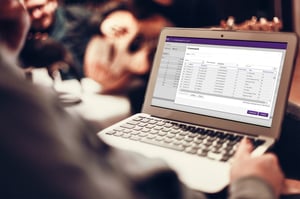 This post is part of The Guide to Building Management Technologies.
Facilities and energy managers often need to make urgent temperature or lighting changes in one or more of the buildings around their enterprise. Most of the time, they can call a service, or login to the clunky building controls system to do so. But what it you need to make a lot of changes all at once - across disparate building control systems!? That's where EDX Command Manager comes in.
Scenarios such as a regional heatwave, holiday hours, or simply a need to return the entire enterprise to a corporate standard are difficult or at least time consuming if you need to address many locations across control systems. With Command Manager, it's as simple as selecting one or more locations, which you can find by searching or sorting by multiple attributes, selecting your new set point, and press command. That's all there is to it!
One of the most popular features is the ability to make changes from any web browser. Blizzard on the East Coast while you're in Hawaii? No problem. You can securely access and make changes from the beach. Customers also appreciate the tracking and trending, creating trends and an audit trail to make informed decisions.
Beta tested by some of the country's largest retailers, Command Manager is now generally available to all enterprises.