Adaptive Energy Management (AEM)

Stop choosing between energy savings and comfort.
What is AEM?
Adaptive Energy Management is an energy and related cost reduction strategy. AEM uses a combination of software prediction, your business' unique data elements such as building profile along with the earth's natural rhythm to create a series of tactics to reduce energy loads, and shift those loads off-peak, while enhancing comfort.
AEM includes:
EDX Demand Manager Software to automate changes across many buildings and machines
Expert Energy Analysts creating and implementing custom plans by ASHRAE zones or your choice of location segments
Building Intelligence analytics portal to maintain visibility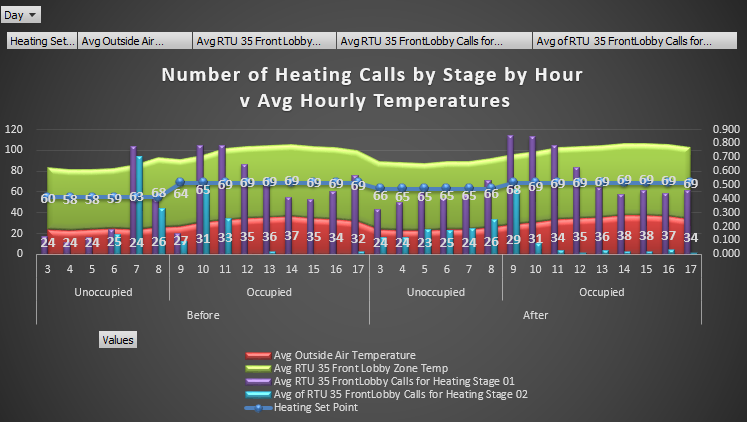 How it Works

Adaptive Energy management is a 24/7, 365 days a year strategy that combines HVAC and lighting in a dynamic approach, vs. a "one-size fits all." And when we say adaptive, is exactly that, adapting to the changing conditions such as weather and more.
By taking advantage of relatively cooler nights, for example, and preventing dramatic swings in temperature, your existing RTUs, coolers, fans and more can be put to the most efficient use.
Preserving the building's conditions to keep the highs from being too high, and the lows from being too low, helps provide headroom for peak demand. This way, if the predicted weather or business operations suggests high peak demand, or that there will be a demand response event, we can prepare the building to meet the demands of the event without compromising comfort and usage
Who Needs AEM?
Any large enterprise can take advantage of AEM. Some of primary benefits of AEM include:
Maintain Comfort
Maximize Energy Efficiency
Minimize Equipment Depreciation
Datasheet
Download a two page pdf of Adaptive Energy Management you can share with your team.